CCCU Harvard
1123 W Harvard Ave, Roseburg, OR 97471
Hours:
Monday 9:00am – 5:00pm
Tues – Thurs 10:00am – 5:00pm
Friday 10:00am – 6:00pm
Drive-Up
Monday – Friday 9am – 6pm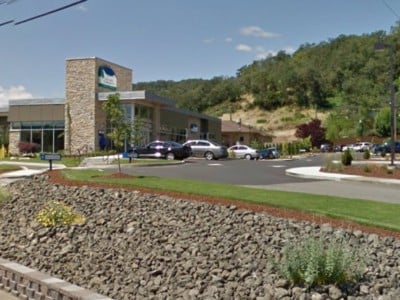 CCCU Garden Valley
1070 NW Garden Valley Blvd, Roseburg, OR 97471
Hours:
Monday 9:00am – 5:00pm
Tues – Thurs 10:00am – 5:00pm
Friday 10:00am – 6:00pm
Drive-Up
Monday – Friday 9am – 6pm
CCCU Sutherlin
127 E Central Ave, Sutherlin, OR 97479
Hours:
Mon 9:00am – 5:00pm
Tues – Thurs 10:00am – 5:00pm
Friday 10:00am – 6:00pm
Drive-Up
Mon – Thu 9:00am – 5:30pm
Friday 9:00am – 6:00pm
Mailing Address:
1123 W Harvard Ave, Roseburg, OR 97471
Phone: (541) 672-9000
Toll-Free: (800) 848-0618
Fax: (541) 673-0072
Holiday Closures
New Year's Day, Martin Luther King Jr Day, Presidents Day, Memorial Day, Independence Day, Labor Day, Columbus Day, Veterans Day, Thanksgiving Day, Christmas Day
Cascade Community Credit Union and participating CO-OP's nearly 30,000 ATMs mean you have more direct, surcharge-free* access to your money than most traditional bank customers do. Just look for this symbol at ATMs 
 or click here to locate an ATM.
Don't have a smartphone or internet connection? No problem! Just text '919-89' with the zip code you're needing to locate an ATM and receive a text** back with a list of surcharge-free ATMs in your area.